Socratic captivated us with its best-in-class artificial intelligence: Ask a question, and it'll curate the info you need — like step-by step math solutions — to answer it. We can't wait to see our  Best App of 2017 on Google Play get even smarter. The app that blew us away this year — cleverly conceived, beautifully designed, and wonderfully useful.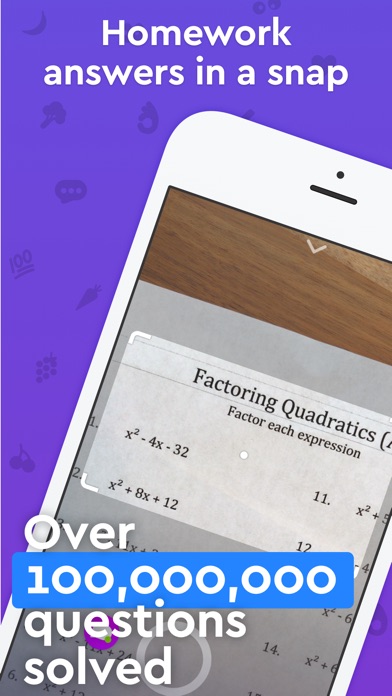 You're about to download the fastest homework helper & math solver around (aka, your new best friend). Take a PHOTO of your hw question or math equation and get INSTANT explanations, graphs, videos, and step-by-step help. And yup – it's 100% free, NO in-app purchases.


Work TOGETHER on homework: see who's online, easily chat classmates, and send questions to friends.


Supports ALL subjects, including Math (Algebra, Algebra 1, Algebra 2, Calculus, Statistics, Graphing, etc), Science, Biology, Chemistry, US History, English, Economics, AP and IB courses, and more. *Featured on the App Store, Time Magazine & The Verge.*

~~ How it works ~~
Take a picture of any homework or math problem and our AI (Artificial Intelligence) instantly figures out which concepts you need to learn in order to answer it!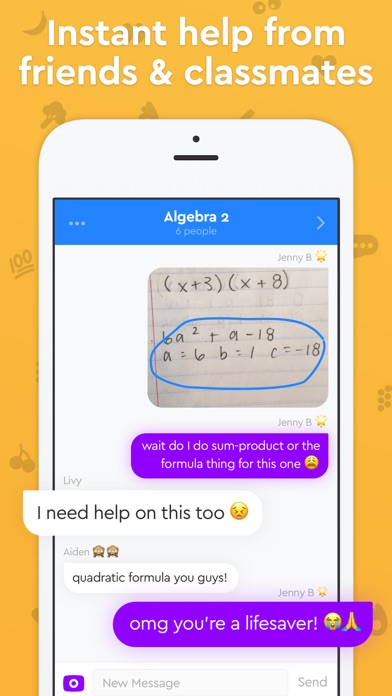 Socratic's AI combines cutting-edge computer vision technologies (which was built using machine learning classifiers using millions of sample homework questions) to accurately predict which concepts will help you solve your question.
Socratic's team of educators creates jargon-free content. The best online videos are curated from sources like Khan Academy, Crash Course, and more.
Whether you are studying for Biology, Algebra, US History, or Chemistry, Socratic can help you study and learn faster!
Download on Google Play:
https://play.google.com/store/apps/details?id=org.socratic.android
Download on iOS App Store: