Neko Atsume: Kitty Collector is an adorable casual game for cats lovers
Published by the Japan's top publisher Hit-Point Co.,Ltd., Neko Atsume: Kitty Collector is such a cute casual game and adorable cats for cats lovers. I love the graphics, background music and the simple yet addictive game.Neko Atsume: Kitty Collector is very easy to play, and it doesn't require a whole lot of time to play. You really don't do much but there's something so fun about it. Neko Atsume: Kitty Collector is a great time killer and whenever I have free time I use it.
The Core Gameplay of Neko Atsume: Kitty Collector
"Playing Neko Atsume: Kitty Collector is as easy as one, two…and that's it!
Step 1: Place playthings and snacks in your yard.
Step 2: Wait for cats to visit!


Attract cats with food and then watch them romp with your toys! More than 40 varieties of cats—white and black, tabby and calico—might stop by. Rare cats are rumored to roam the neighborhood too, but you'll need particular items to entice those elusive felines. Each visitor is logged in your Catbook. Become a master kitty collector and fill it up!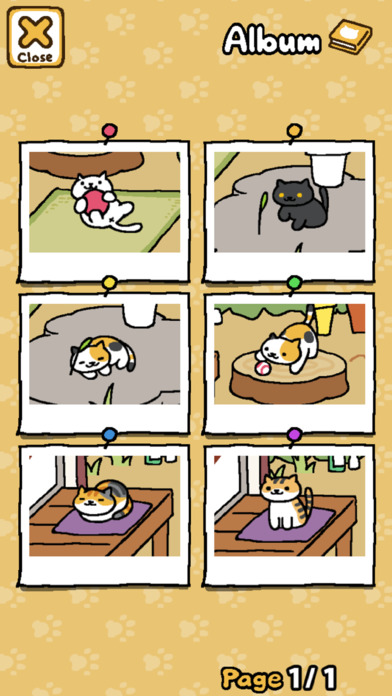 You can even make albums of your cat photos, or save them to your device and use them as wallpaper!"
Neko Atsume is a game studio belonging to the Hit-Point Co., Ltd. from Japan which has the "Top Developer" badge on Google Play Store.
Neko Atsume: Kitty Collector on Google Play Store:
https://play.google.com/store/apps/details?id=jp.co.hit_point.nekoatsume&hl=en
Neko Atsume: Kitty Collector on iOS App Store:
https://itunes.apple.com/us/app/neko-atsume-kitty-collector/id923917775